Politics have always been  dirty  and this is never seen more than in a Presidential election, but Donald Trump has taken the game and made it a complete war.  He has thrown out all rules and all civility for a win-at-all-cost campaign where integrity and human decency are no longer important.
Not only has Trump gone to a no-holds-barred type of fight where hitting below the belt is a common occurrence, but now he has decided that there is also no need for the truth. Politicians regularly stretch the truth, or take things out of context to benefit their campaign, but Trump takes it to a whole new level.  The only thing important to him is getting his degenerate crowds to cheer.
Whether he's telling supporters that Hillary Clinton is going to allow 650 million immigrants into the country, or that she'll eliminate the 2nd amendment, or that she'll triple the cost of their health insurance, truth is secondary to cheers (at best).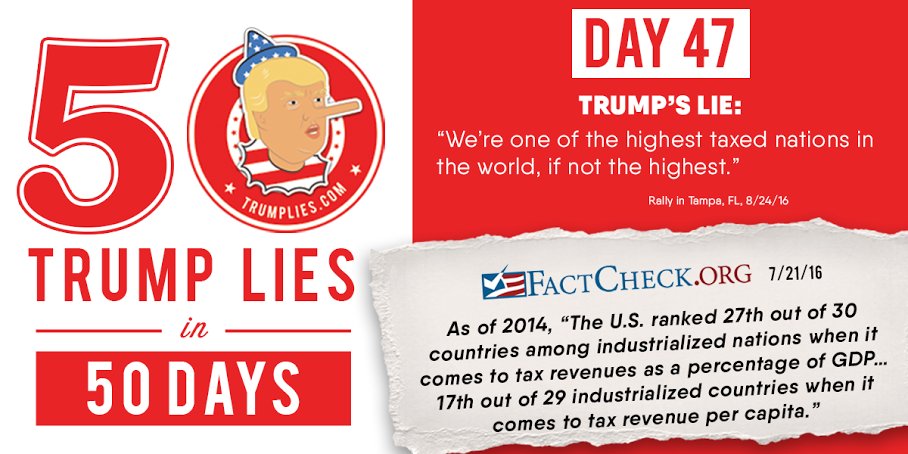 Unfortunately, millions of Trump supporters have been brainwashed and blinded to a point that they are willing to overlook rape and sexual assault allegations, blatant lies, and complete indecency when it comes to the GOP, but want to lock-up (or even assassinate) Clinton for using a private email server.  It has really become a sick and divisive campaign that will, win or lose, leave our country divided and in chaos.
Trump's childish, deplorable antics are un-American and definitely not those of an American President.
Hopefully enough of the nation will be clear-minded and intelligent enough to see through his fear mongering and scare tactics and keep him out of the White House.  If not, the America we know and love will be a thing of the past.